Figures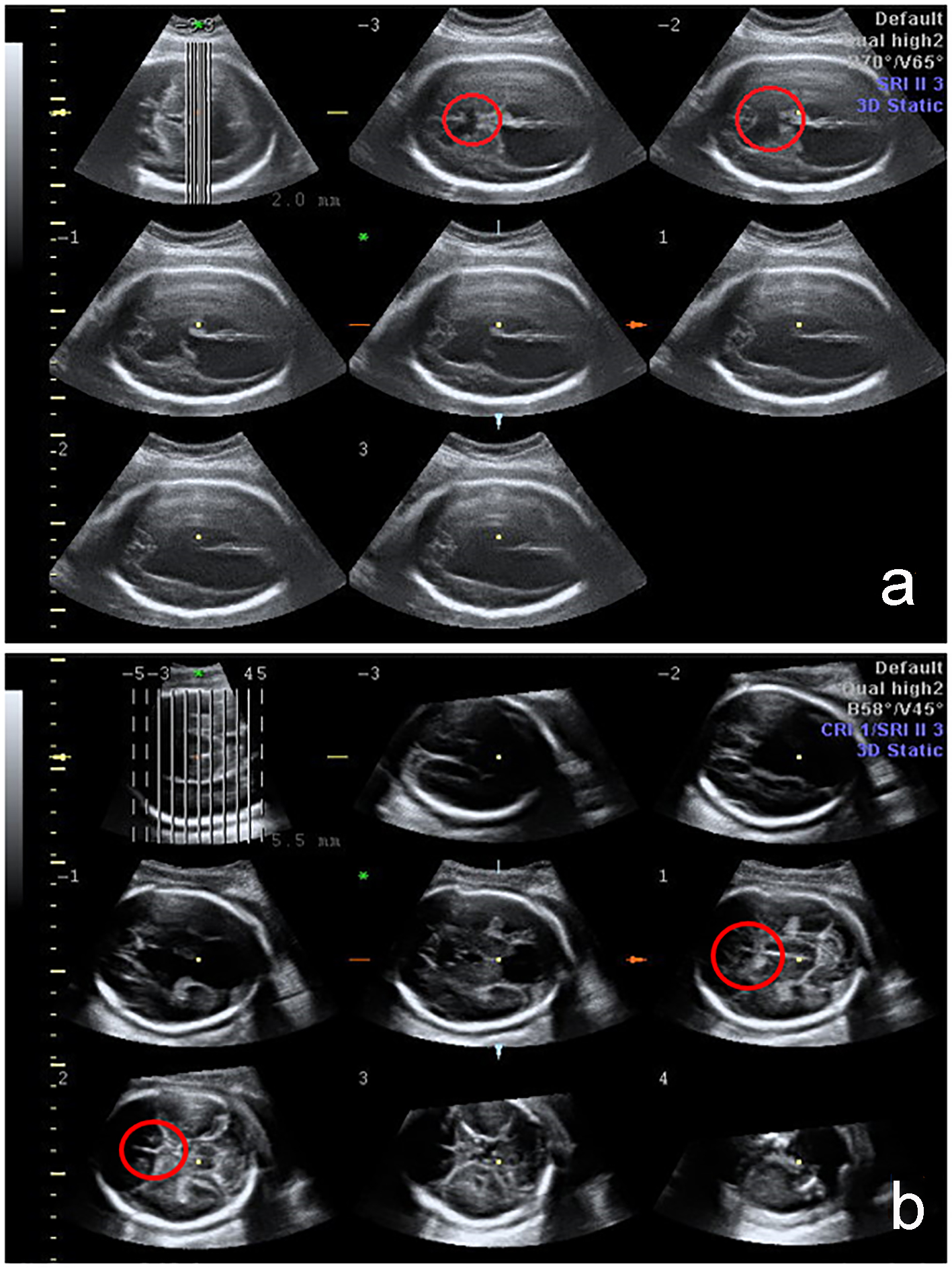 Figure 1. 3D fetal CNS evaluation with tomographic ultrasound imaging (TUI). The absence of CSP is indicated by the red circle in cases with severe brain anomalies: holoprosencephaly and schizencephaly.
Figure 2. Fetal CNS abnormalities associated to absent CSP: syntelencephaly (a), hydrocephaly (b), Dandy-Walker syndrome (c), porencephaly (d).

Figure 3. Enlarged CSP (a) with normal anterior cerebral complex in coronal plane (b) and pericallosal artery (c).
Table
Table 1. Spectrum of CNS Abnormalities and the Associated Abnormalities


| Abnormal cavum septi pellucidi | Number | Other CNS structural anomalies | Structural anomalies, other than CNS | Genetic disorders |
| --- | --- | --- | --- | --- |
| Absent | 31 | 28 | 14 | 16 |
| Persistent enlarged | 4 | 0 | 0 | 0 |
| Other aspects: hyperechoic | 1 | 0 | 0 | 0 |
| Total | 36 | 28 | 14 | 16 |