Figures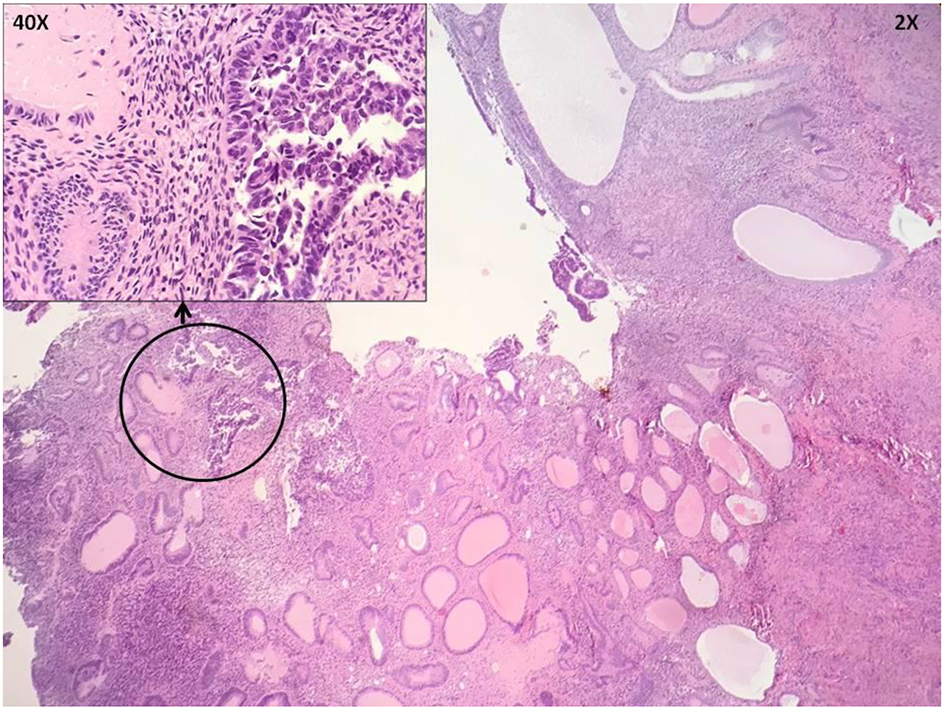 Figure 1. Hysterectomy specimen shows endometrial intraepithelial carcinoma (EIC) in an endometrial polyp.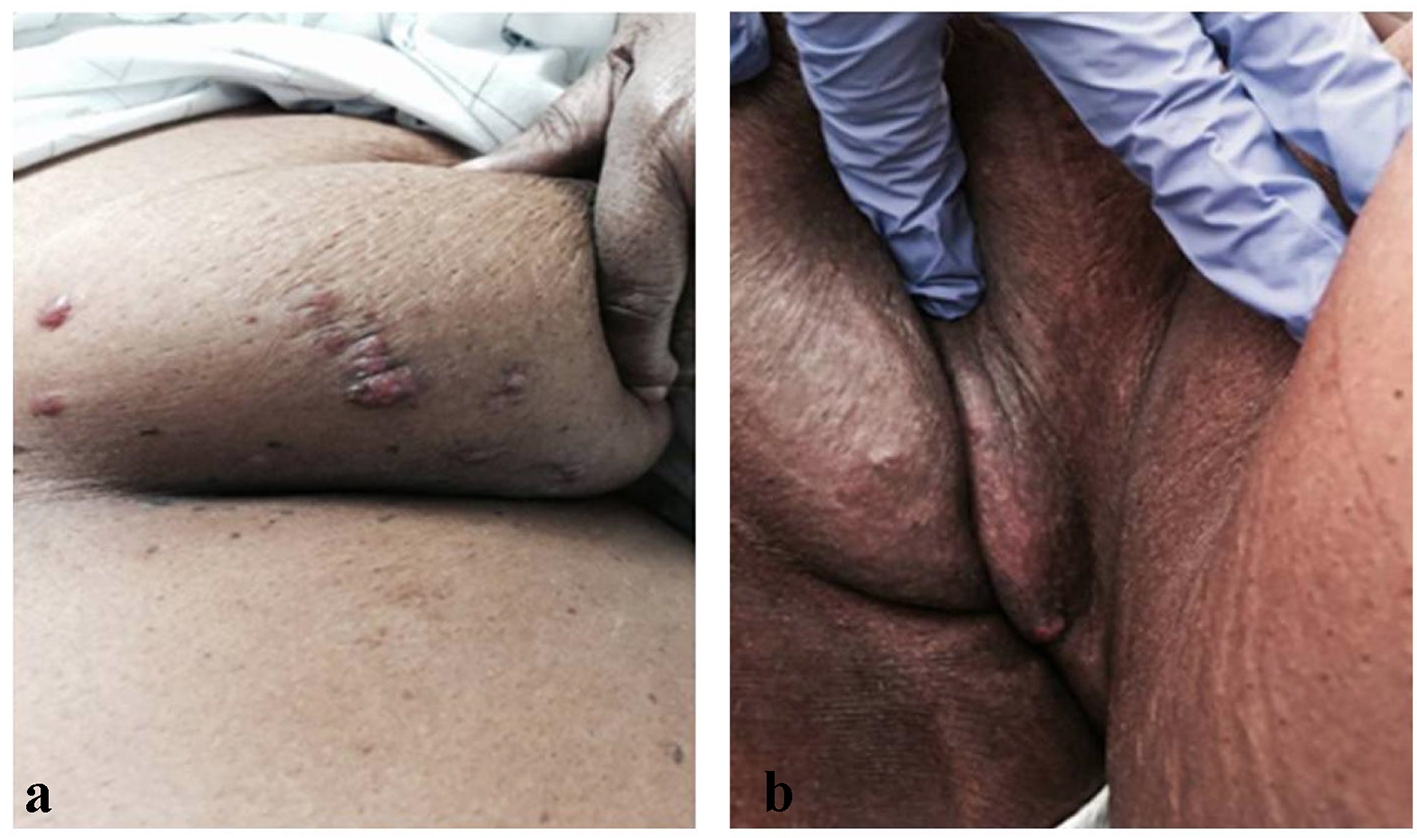 Figure 2. (a) Lesions on patient's left breast. Distribution suggestive of herpes zoster. (b) Vulva and mons pubis, with a single lesion visible on posterior left vulva.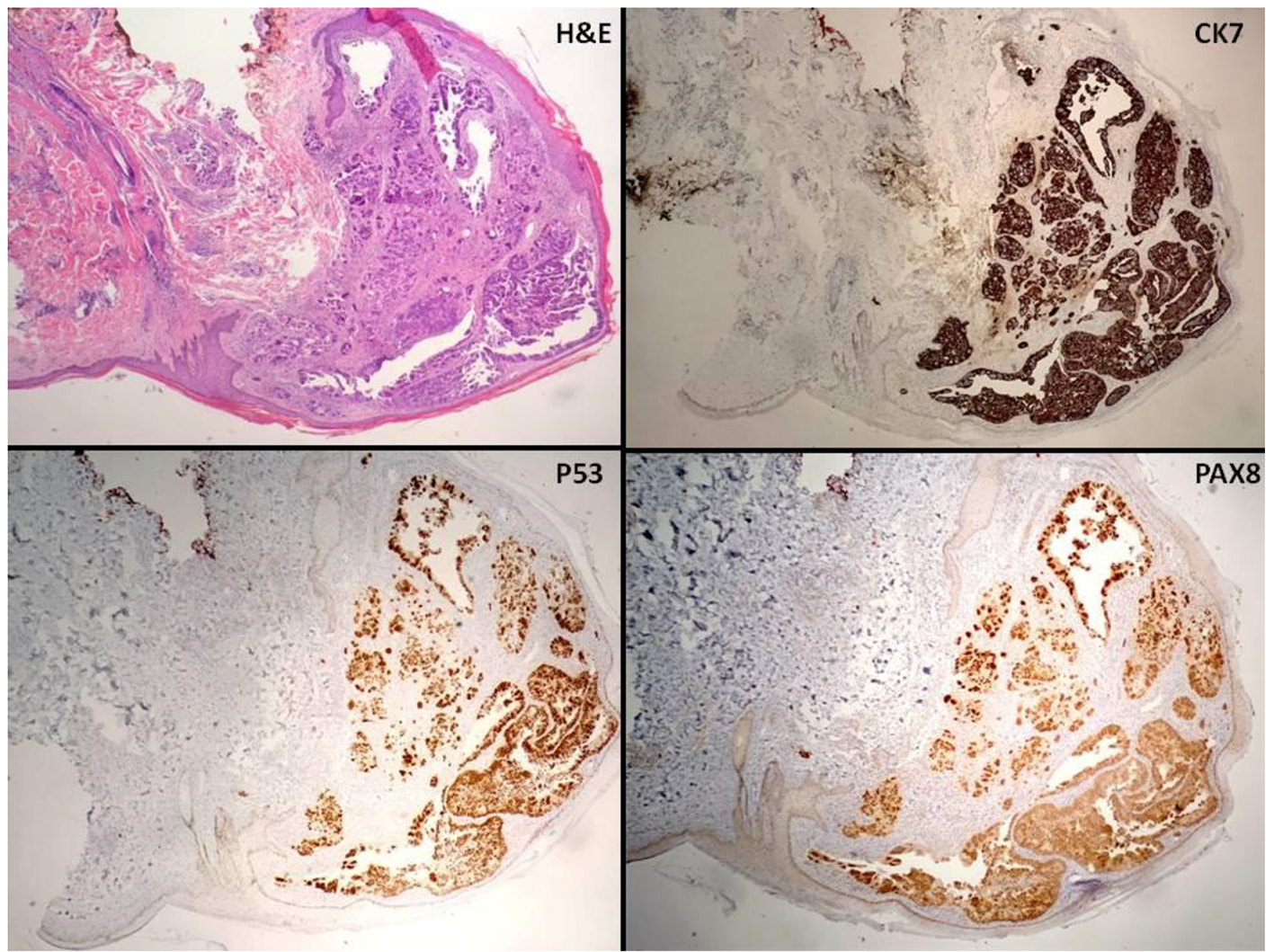 Figure 3. Low power view of cutaneous punch biopsy (× 4) with immunostains.
Table
Table 1. Summary of Patient's Clinical Course

Months after presentation
Clinical events
EMB: endometrial biopsy; EIC: endometrial intraepithelial carcinoma; RA-TLH and RSO: robotic-assisted total laparoscopic hysterectomy and right salpingo-oophorectomy; SAR: subacute rehabilitation.
0
Presented with vaginal bleeding, diagnosis of atypical hyperplasia on EMB
1
Underwent RA-TLH and RSO, final pathology consistent with EIC
33
Axillary lymph node recurrence on surveillance, systemic chemotherapy initiated (carboplatin and paclitaxel, followed by carboplatin and docetaxel), no evidence of disease after completion of chemotherapy
40
Recurrence of disease, single-agent chemotherapy initiated (docetaxel)
47
No response to treatment, chemotherapeutic agent changed (temsirolimus)
48
Hospital admission for abdominal pain and fatigue, cutaneous lesions noted
49
Hospital admission for bowel obstruction, exploratory laparotomy with loop colostomy, discharge to SAR
51
Death