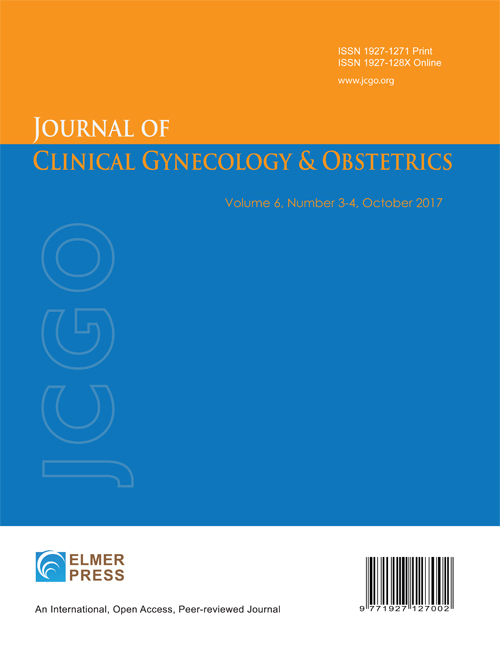 Editor-in-Chief
G. Willy Davila, MD, FACOG, FPMRS, Clinical Associate Professor, Dept. of Obstetrics and Gynecology, University of South Florida, USA   Read more...

ISSN: 1927-1271 print  |  ISSN: 1927-128X online  |  Quarterly  |  Open Access  |  Aims and Scope

Indexed and covered by: Worldcat; Google; Google Scholar; JournalTOCs; PubMed: selected citations only (NIH supported articles).
Journal archiving and digital preservation: Portico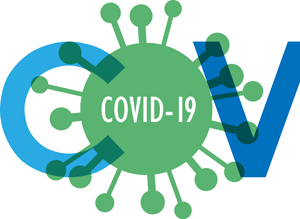 Let's Combat COVID-19 Pandemic Together
The COVID-19 outbreak presents the unprecedented challenge for world public and medical practitioners and health care providers. The Elmer Press Inc is herein to participate the combating COVID-19 through all possible efforts, as a clinical medicine publisher, we would facilitate the rapid and effective communication of management of this pandemic, we will consider submissions related to all aspects of this disease, including prevention, basic viral research, epidemiology, treatment, vaccine, fast screening, diagnosis, prognosis, etc. We will process such manuscripts in priority and publish them ASAP after peer-reviewed and accepted.
Collection of COVID-19 articles.
Viewpoints

 

 

Image of the Issue

 

Women, Pregnancy, Breastfeeding and the Novel COVID-19 Vaccines
"Science wins over coronavirus disease 2019 (COVID-19)", the headlines are saying. With incredible speed, while not sacrificing scientific rigor, various companies have produced vaccines proven to be safe and effective for prevention of COVID-19 infection. Full Text

Myxoid Leiomyosarcoma of the Uterus: A Case Report With Magnetic Resonance Imaging Findings

Myxoid leiomyosarcoma (M-LMS) of the uterus is extremely rare and its diagnosis is challenging. We report a case of the M-LMS in a 69-year-old female who referred to our hospital for abdominal discomfort and increased uterine mass lesion. Full Text
Gabapentin for Peri-Operative Pain Relief in Office Gynecological Surgery: A Double-Blind Randomized Controlled Trial
This study aims to validate the use of gabapentin in peri-operative pain management for outpatient gynecological (GYN) office procedures using surgical abortion at gestational ages less than 24 weeks. We conducted a double-blind, randomized, placebo-controlled trial of gabapentin in an ambulatory surgical abortion center. Eligible participants were patients 18 years of age and older, English or Spanish speaking, seeking a surgical elective abortion with pain management consisting of local anesthesia and intravenous sedation at gestational ages from 5 to 23 6/7 weeks. Full Text
Vol. 10, No. 1, Mar 2021
Table of Contents
Editorial
Study Protocol
Original Article
Case Report